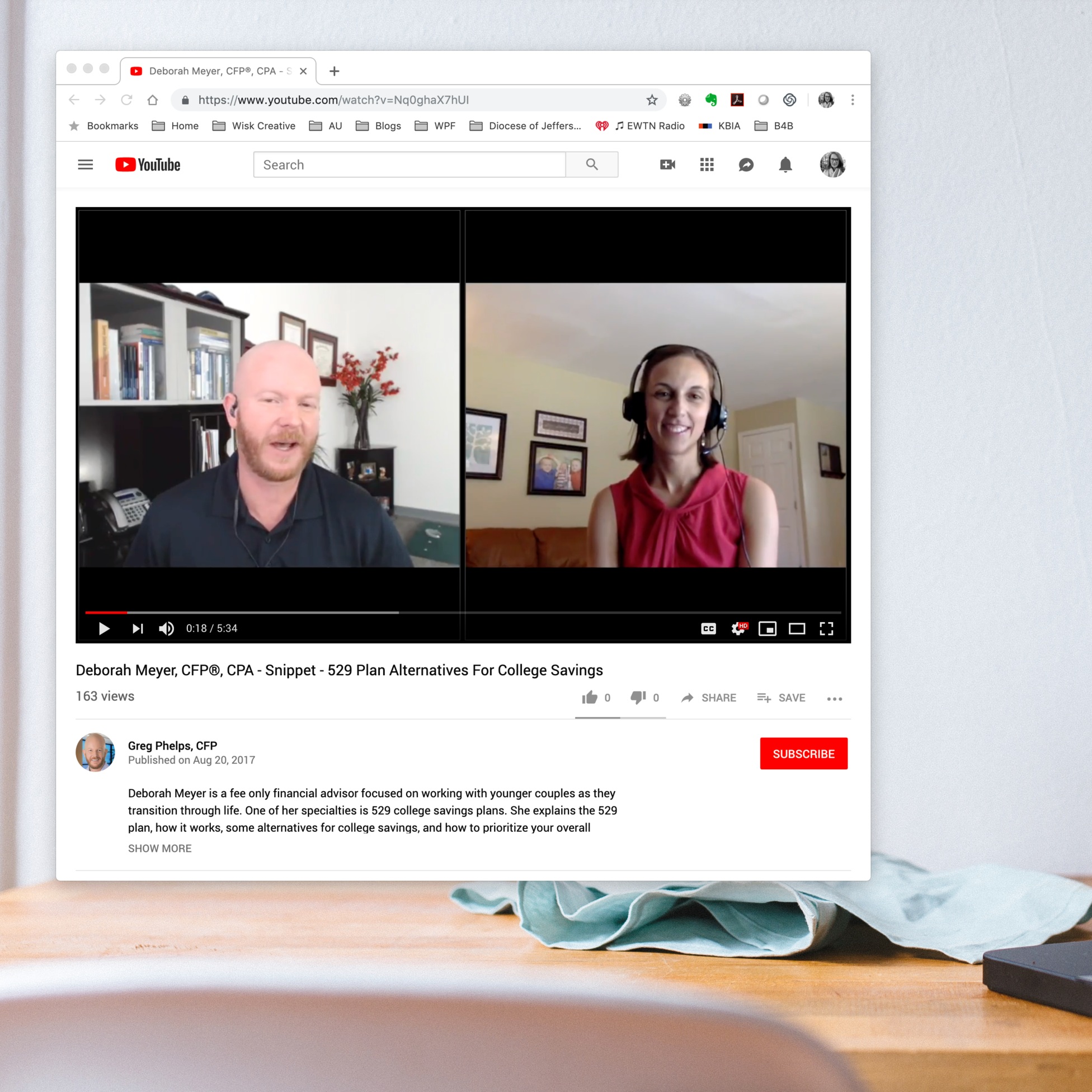 Build Wealth in a way that aligns with your values.
Deborah L. Meyer, CPA/PFS and CFP®, is a sought-after speaker on personal finance, wealth-building, spirituality and values, and Christian financial planning.
Sample topics:
• How to Build Wealth in Alignment with Your Values
• 4 Ways to Pay for Your Child's College Education
• 5 Ways to Maximize Charitable Giving
Church, school, or library
Churches, schools, and libraries are gathering places to share, grow, and learn from one another. Whether speaking at the local library in St. Charles, MO on college planning or offering insight on Emotional Intelligence in Finance to Saint Louis University's Beta Alpha Psi chapter, Deb Meyer believes in giving back to the community.
corporate events
Searching for an engaging, experienced speaker for your next corporate event or conference? Deb Meyer spoke at XY Planning Network's 2017 and 2018 annual conferences. She discussed work-life balance in 2017 and served as a panelist in 2018 on "Delivering Amazing Client Experiences." Deb customizes each talk to make it meaningful for your audience.
podcasts and online summits
Looking for your next podcast guest or virtual summit expert? Examples of Deb's prior appearances include:
october 21 - 25, 2019
In this online summit, Chelsea Brennan of Smart Money Mamas is bringing together 40 expert speakers to help moms feel more confident with money and reach their goals. Deb Meyer will discuss "How to Build Wealth in Alignment with Your Values."
Presentations with a purpose.
This talk could improve your financial health